11.26.14 ...Preorder It STARTED WITH A SCANDAL for $3.99 at Amazon!... Why not make your Black Friday a Green Friday, too—as in PENNYROYAL Green. (Ha! Sorry, couldn't resist!) IT STARTED WITH A SCANDAL is $3.99 at Amazon, but keep an eye on other retailers, too—the price may drop there, as well! AND a number of the other titles in the series are $4.99 right now, too. I'm not quite sure how long these prices will last, but I hope you can take advantage of them—and please do let your buddies know if you think they'd like to read my books. Happy Thanksgiving to you and yours, my loves—I'm tremendously thankful for all of you. xoxo Julie

9.17.14 ...Check out the cover & excerpt for IT STARTED WITH A SCANDAL!...Ladies, I'm so excited about this book. This is Lord Lavay's book (you'll remember him from I KISSED AN EARL), My editor called it "glorious," and I loooove it so much, truly. I can't wait for you all to read it! Want a little taste? Check out the excerpt, take a look at that truly MAGNIFICENT cover, and preorder now if the urge takes you!

3.25.14 ...BETWEEN THE DEVIL AND IAN EVERSEA is here! I truly hope you all love it, and I hope you'll let me know what you think!! ! Hop on over to my Facebook community to keep on top of my official Blog Tour Schedule—read interviews and guest posts and reviews through the middle of April and win stuff And speaking of the middle of April—I'll be part of a panel of romance authors be in Los Angeles for the Los Angeles Times Festival of the Book on April 12—our topic is Fiction: A Love Story. SoCal girls, I would love to see you there! xoxo julie

3.02.13 ...I KISSED AN EARL hits USA TODAY!!....Holy smokes, kittens—thanks for spreading the words of the I KISSED AN EARL e-sale—it hit the USA Today list!! AND it's still on sale for 99 cents, but for just a limited time—as is THE PERILS OF P LEASURE, for just $1.99. Tell your buddies! And March came in like a lamb here in CA, and in honor of impending spring, I have a new and easy contest up. Happy almost-spring, my blossoms. xoxo

11.17.12 ...And Jonathan Redmond is up next! ...check it out, darlings: I've posted the back cover copy for IT HAPPENED ONE MIDNIGHT—it'll be out in July 2013! Just in time for your beach and camping trips and long, luxurious spa vacations (<----don't mind me—just daydreaming). You can preorder it now at Amazon, if you like!

10.30.12 ...A NOTORIOUS COUNTESS CONFESSES is here!! All About Romance gave it their highest honor, a coveted Desert Isle Keeper, saying, "This, my friends, is how you write a series." Reader to Reader said "Each of Julie Anne Long's novels is more memorable than the last, and it will truly be difficult to top A Notorious Countess Confesses! I hope you love the story, kittens—I can't wait to hear what you thin! Look for it at your favorite bookstore! And in honor of its release, there's a new contest up—check it out, kittens, and happy reading! xoxo julie

6.11.12 ...The Countdown to A Notorious Countess launches with a Contest!... A NOTORIOUS COUNTESS CONFESSES will be out in 143 days as I type this!! Which will be here before you know it, but also gives you plenty of time to bone up on the rest of the Pennyroyal Green series, yes?? Fortunately, you can win stuff by doing precisely that! Check out my contest page for details! :)

3.9.12 ...Spice up your Spring with an e-bargain!...I KISSED AN EARL is on sale for $1.99 at all your favorite major US e-book retailers! AND something happens in I Kissed an Earl that plays a role in A NOTORIOUS COUNTESS CONFESSES—so you might just want to read it first, if you haven't yet. Tell your romance-loving buddies, chick peas! xo...Julie

3.9.12 ...And the countdown begins!!..A NOTORIOUS COUNTESS CONFESSES is officially pre-odering! You can find your paperback and Kindle versions on Amazon, and the paperback version on B&N (at a special price of $4.99 online!)—the Nook version to follow!

1.21.12 ...Attention, Houston and Chicago Girls! Meet me and author Laura Lee Guhrke next week—we'll be visiting two fabulous bookstores next week—Katy Budget Books in Houston on January 23rd, and Anderson's Bookshop in Chicago on the 25th! Both events start at 7 p.m. We'll be signing books and endeavoring to entertain. ;) I'd love to meet you and/or any buddies you might have in those areas, so please do come on out! Also, have I told you that the ebook of To Love a Thief is just $0.99 for the month of January at all major ebook retailers (Amazon, Barnes and Noble, Sony, Kobo, i-Tunes)?. Meet Gideon and Lily for the first time, or get reacquainted!

12.27.11 ...HOW THE MARQUESS WAS WON is here!..Hark! Do you hear trumpets? Or is that just me?? Hee! So thrilled that How the Marquess Was Won is here! Not only that, but it arrived to RAVES, including a Starred Review from the Library Journal—and Amazon.com selected it as one of the Best Books of the Month! I can't wait to hear what you think of the story of Marquess Dryden and Phoebe Vale—and I hope you'll send me a note or stop by my Facebook Page to tell me what you think. Happy New Year (in a few days), darlings—check out my contest page if you want to know my idea of an excellent New Year's resolution (and how I plan to help you keep it. ;) (Hint: it involves one of our favorite passtimes). xo for now turtledoves...julie

12.01.11 ...A Holiday e-bargain—pre-order HOW THE MARQUESS WAS WON at just $4.99!!..Yes indeed, my sugarplums, you read that correctly—you can preorder HOW THE MARQUESS WAS WON at all major e-book retailers at that price now! AND if you've already pre-ordered, you'll still get the special price! I'm not sure how long the price will last, however, so I wanted to alert you, so you can spend the dollars you save on yourself. ;) Hope you're enjoyng the season so far—stay warm and have fun!...xo...julie

11.2.11 ...Peek between the covers of How the Marquess was Won—and win sparkly loot for you AND a friend!...If it seems like I'm decking the halls a little early here, my turtledoves, you can blame it on How the Marquess Was Won excitement—I sincerely hope you'll ring in the new year with it!! Take a peek at the excerpt f you haven't yet...and then pop on over to my contest page, where you can win signed books and lovely genuine pearl and sterling silver earrings (handcrafted by Circe Designs) for you AND a friend—dressy enough for the holidays. Happy November, darlings, henceforth known as the month before the month of HOW THE MARQUESS WAS WON'S release. ;)
10.14.11 ...Get an Exclusive FIRST Sneak Peek at HOW THE MARQUESS WAS WON!...Happy Booktober, kittens! :) Stop by the fabulous The Season Blog this weekend for your first-ever peek between the pages of How the Marquess Was Won! A randomly chosen commenter will win a signed copy one of the previous Pennyroyal Green series books and a signed cover flat! And if you have all of the series books already, just think of it as getting a jump start on your holiday shopping. ;) Also: check out that GLORIOUS cover. Not to mention that Julia Quinn herself is a fan of the series, and it says so right on the cover! How lucky can a girl get? Can't wait to hear what you think of the story... xo...julie

7.29.11 ...Amazon Editors choose WHAT I DID FOR A DUKE as one of the Best Books of 2011 so far!!....You read that correctly, kittens—and it's an incredible honor, given the thousands of books published this year and the wonderful company I'm in! In fact, Amazon was so pleased with the success of Avon's promotional price for The Perils of Pleasure (the first book in the series) that they decided to keep the party going—and they included it in their exclusive Big Deals promotion!! The e-book is still $2.99 for a limited time! And in case you're new to my site (well, hello there!!) or new to the Pennyroyal Green series: Read about the premise here, or on any page for any Pennyroyal Green series book.

And as a refresher, my doves, a complete directory of all my published books can be found in the Books Section. Each book is listed in order of most recent release, and you can click through to each book's page, which includes reviews, excerpts, order links and FAQ's where applicable! And if a book is part of a series, it's clearly marked. Hope this helps you find your way around! ;)

6.12.11 ...A sssizzling summer sale! Plus, How the Marquess Was Won is coming!!..Hope the brink of Summer finds you keeping cool and planning mischief and relaxation in equal quantities, my lovelies. Here's something that might come in handy while you do both: the e-book of The Perils of Pleasure, the first book in the Pennyroyal Green series, is on sale for $2.99 at your favorite e-book retailers for a limited time!! This would be a good chance to read the first oin the series if you haven't yet, or pass the word onto any friends who might want to try it! And speaking of the Pennyroyal Green series: I've posted the back cover copy for How the Marquess Was Won—and the print version is pre-ordering NOW at Amazon and Barnes & Noble! (The e-book versions will be available for pre-order soon.) I'll share more in the weeks ahead. It'll be out in January—just around the corner, am I right?? ;) xo for now...julie

2.22.11 ...Did you look out your window this morning and see a parade?? Could be because...It's What I Did for a Duke Release Day!..Hee! Well, it's here, my loves, and I hope you love it as much as early reviewers: Perfect 10's. Perfect 5's. Top Picks and Desert Island Keeper Status—check a few of them out here! My mind is blown, my heart is full. :) And check out the list of celebratory festivities I have planned in its honor—beginning with a guest stint at the Avon Romance Blog TODAY, and continuing with this fun little parade of events. Celebrate, comment and win books! I hope you love the Duke of Falconbridge's and Genevieve Eversea's story—can't wait to hear what you think. Here's hoping it's hot enough to hasten the spring thaw. ;) xo for now....julie
1.31.11 ...A TOP PICK for WHAT I DID FOR A DUKE! And an Early Valentine's gift for you!...Romantic Times made What I Did for a Duke a Top Pick, The Romance Reviews gave it FIVE STARS and called it "magnificent" ...holy smokes, what's a girl to do but celebrate?? I can't wait for you all to read Genevieve Eversea's and the Duke of Falconbridge's story. This is where the celebration comes in: the whole first chapter of What I Did for a Duke is the ebook version of To Love a Thief, and in honor of Romance's High Holiday, Valentine's Day, and just because I adore you so thoroughly, we're able to make the ebook version of To Love a Thief available for $1.99 for the month of February! It's my gift to you, my doves. :)

So fire up your Kindle and Nook apps and spread the word! And enter my new contest—you can win gorgeous sterling silver, luminous coin and sapphire-blue round pearls and a SLEW of fabulous books by a number of great authors, including Julia London, Julianne MacLean, Miranda Neville, Toni Blake, Eileen Dreyer, Zoe Archer, and Courtney Milan. If you don't know the code word, visit my Facebook Page and take a look around—you'll find it. ;) Twenty more days until WIDFAD hits shelves!! But who's counting??...xo....julie

1.31.11 ...Twenty-three more days!!!! (but who's counting?)...What I Did for a Duke will be on shelves (and available for your Kindles & Nooks) in mere weeks! <--Just look at that lovely cover! Have you read an excerpt? Have I told you about the early RAVES for it? Can you tell I'm getting excited??? I can't wait for you to meet the Duke of Falconbridge and Genevieve Eversea. I'll have a new contest up in a few days, kittens, and a schedule of guest blogs—stay tuned! And be sure to Friend me on Facebook or sign up for my newsletter to get notified of anything exciting in the world of JAL as soon as it happens. ;)

12.16.11 ...Don we now, our hats and mittens and scarves and and boots and—I'm cold! How are you, my turtledoves? Keeping warm and safe and full of hot chocolate and other piping beverages, I hope?? Speaking of hot (you may congratulate me on the clever segueway ;) ), I've posted the truly beautiful, fairy-tale cover as well as a little excerpt of WHAT I DID FOR A DUKE—and early word has it that it's truly my best book yet. That'll be up to you to decide, but author and proprietress of The Season (a must-visit web destination for discerning romance lovers) Beverley Kendall says she not only love loves LOVES it, she re-reads the ending whenever she gets a chance. What an amazing thing to say! I'm eager for March to get here so I can hear what you think, too. You can also read the entire first chapter in the e-book version of To Love a Thief. And also speaking of hot, these citrine, garnet and 14k gold filled earrings ought to put a little sunshine in your January. If Santa doesn't fill your stocking with shiny things, these might do the trick. ;) So enter my contest! Hugs to you and yours, and whether you celebrate Christmas or not, may your holidays be safe, healthy, warm and filled with laughter, love, great memories and fabulous books. ...xo...julie
10.19.10 ...To Love a Thief gets a new look!...Exciting news, chick peas! To Love a Thief, my second book ever, a big reader favorite and Rita Nominee, is at last available for Kindle and Nook!! And not only does it have a lush and sensual new cover (this is the really fun part—for me, anyway)...it contains a sneak peak at the first chapter of WHAT I DID FOR A DUKE, the upcoming Pennyroyal Green series book, which is preordering simply everywhere. ;) I've heard early raves (like: "this is your best book yet, Julie"—that sort of thing) so I can't wait to hear what you think. March '11will be here before you know it! (Well, after Thanksgiving and Christmas and the like). Hope fall is treating your and yours kindly, my doves. xo...julie

7.19.10 ...Win a signed book and visit with me at RomCon today!!...Got questions about me or the Pennyroyal Green series? Melting from the heat and looking for a reason to stay indoors where the air is conditioned?? Come say hi to me and bring any questions to the fabulous RomCon today, Monday, July 19th, and you might a win a signed copy of The Perils of Pleasure! Would be delighted to see you there.

7.6.10 ...HOLY SMOKES!! I'm starting to think they like it...And by "it" I mean I KISSED AN EARL, of course. :) What makes me say that, you ask? For starters, IKAE was #5 in the Top 10 e-book downloads at Books on Board, the largest internet ebook retailer— right up there with Nora Roberts, Stephanie Laurens and J.R. Ward!!! The Romance Dish gave it a perfect 5 stars, reviewer PJ Ausdenmore calling it the best of the series and one of the Top 5 books of the year. Dear Author gave it an A-, saying "The emotions in this book are so palpable that at times I felt as though I was literally present in Flint's cabin with these two people, intruding on something intimate and precious. A lot of that is due to the beauty of the writing." That's a lot of blush-inducing praise, and I'm quite humbly delighted. :) What do you think?? Hope you love it, too! And next up in the series is WHAT I DID FOR A DUKE—I just posted the back cover blurb, and it's already pre-ordering on Amazon! I just saw the cover—and it's staggeringly-pretty. That's a tease—I'll let you know when I can officially share it! Hope your summer is going swimmingly so far, chick peas!

6.29.10 ...I KISSED AN EARL is here!!...Hark! What's that I hear?? The pitter-pat of thousands of summer sandals as everyone stampedes to bookstores for their copy of I Kissed an Earl?? Hee! That's my dream, anyway. But let me encourage you to run out and get your copy (or leap upon your computer to download it to your Kindle, or what have you) while it's hot off the press and on bookstore shelves!! And be sure to read excerpts if you haven't yet. And word has it the book is hot indeed: The reviews have been gratifyingly AMAZING, and the turnout at our Borders True Romance Blowout was, too: over 186 comments and well-wishers. You guys are the best!! Hope you love the story, chick peas. And you might want to read it with the air conditioning turned up, if you get my drift. ;) Make sure you enter my new (and easy!) summer contest, too. Happy reading, and xo for now!...julie

6.26.10 ...THREE MORE DAYS!...the earl kissing will commence officially on June 29th, when the bright pink book hits shelves—and did I mention I Kissed an Earl is a Romantic Times Top Pick?? they said "Long surpasses herself with her latest Pennyroyal Green book. Action and adventure meld perfectly with an emotionally powerful romance that leaves you breathless with wonder!"—but I wanted to make sure you marked your calendars for Monday, June 28th, the day before: I'll be hosting the release party at Borders True Romance, Borders Books fabulous blog, and you're all invited! Be sure to decide who you're bringing as a cyber date to the party—he can be living, dead, fact or fictional, hot or simply, um, interesting (though I hope no one brings a zombie—imagine the disruption)—and be prepared to comment about where you'd like to escape to should you get an opportunity to escape the way Violet Redmond does in I Kissed an Earl. I'll be giving away a set of signed books and some gorgeous Special Edition I Kissed an Earl earrings (sterling silver, pearl, raspberry chalcedony) from Circe Designs to a random commenter. See you there, kittens! xo...julie
4.12.10 ...April showers bring... sterling silver flowers! (And a chance to be the first one on your block to read I Kissed an Earl!)... Happy April, my blossoms! It's raining like mad in California this week, but I frankly think it's time to think pink—pink as in spring blossoms, as in I Kissed an Earl's cover, as in the lustrous little freshwater pearl that adorns each of the the handcrafted sterling silver rose earrings earrings (by Circe Designs) you might win—along with an advance e-galley of I Kissed an Earl— in time for Mother's Day! :) You know, just in case you plan to give them away. ;) Check out my contest page to find out how to win. And by all means, if the spirit moves you, feel free to preorder your copy of IKAE at any number of fabulous booksellers. Hope spring finds you and yours feeling fine, fluffyand frisky!

12.31.09 ...So long, 2009! Kick your shoes off, and make yourself at home, 2010! ...Raising a glass of cyber champagne to you, sweet peas, and wishing you a glorious new year filled with fulfilled dreams and the dawning of new ones, whether you're celebrating this New Year's eve raucously or restfully. May it be a healthy, propserous, safe and interesting (in a benign way) year for us all. As for me, I rang it out with wonderful news—Since the Surrender is nominated for a 2009 Romantic Times Reviewer's Choice award! Woo hoo!—and I'll be ringing it in with a little guest gig on January 4th, 2010 at the tremendously cool Romantic Crush Junkies blog! Hope to see you there so we can celebrate the start of a new year together—and if you stop by to comment, you can win a signed copy of Since the Surrender as well as a sparkly, elegant pair of sterling silver and freshwater pearl earrings handcrafted by Circe Designs. See you next year, darlings! xo....julie

11.21.09 ... T'is the season to win dangly, sparkly things—and, coincidentally, for peeking between the covers at a hot earl ;)...Just in case you don't happen to encounter an actual amorous earl beneath the mistletoe this holiday season, I thought I'd suggest a consoling alternative: take an early sneak peek at I Kissed an Earl (Violet Redmond's and the Earl of Ardmay's story—already preordering at Borders and Amazon!) and then enter my contest for a chance to win sterling silver hoops and a set of dazzling, genuine gemstone earring charms handcrafted by Circe Designs, as well as a Pennyroyal Green starter kit—a set of three signed JAL books in festive colors. ;) The deadline to enter is December 15th, just in time to festoon yourself or a loved one with jewels before Christmas! (I'm always looking out for your needs ;) ). Here's to a marvelous, safe, warm Thanksgiving holiday to you and yours, my lovelies! xo....julie

10.20.09 ... Be one of the first on your block to own I KISSED AN EARL!...Mark your calendars, pumpkins!! Not only do we have a release date for I KISSED AN EARL—July 2010, to coincide, appropriately enough, with fireworks!!—but you can preorder it now at Borders or Amazon! Which means you might actually receive your copy before everyone else does. ;) It also means the countdown to Violet Redmond's and the Earl of Ardmay's story has officially begun! I'll have an excerpt, a blurb and a cover on the web page as soon as I can, so keep an eye on it. Can't wait to hear what you guys think of the book! [And congrats to Diana P. on being quick and stealthy—she won my "Stealth Contest" just a few minutes after I posted this, which means she wins and a signed copy of Since the Surrender!] Hope you and yours are enjoying October! xo....julie

09.09.09 ... Since it's September, let's talk about Since the Surrender—at the very groovy new Borders TrueRomance blog!...Boy, do they know how to celebrate romance at Borders! Want proof? Join me Wednesday, September 9,all day, to chat about Since the Surrender—come prepared to tell me about the last time you surrendered to temptation. ;) Or just just say hi and tell me how you've been, because I'm dying to know—and you might win the first three books in the Pennyroyal Green series and a gorgeous pair of citrine, garnet and 22k gold vermeil earrings from the Since the Surrender collection at Circe Designs! Hope to see you there, pumpkins!

08.10.09 ... Read a FRESH exclusive excerpt of SINCE THE SURRENDER at Fresh Fiction!... I'm blogging today at the fabulous Fresh Fiction via a fresh snippet of Since the Surrender! Stop by to take a peek, and if you have an opinion or question, by all means leave a comment!

08.05.09 ... It's "Ask the Romance Writer!" Day on Twitter!... follow me on Twitter (@julieannelong) and search for the hashtag #askromancewriter to see Q&A from many of your favorite authors — all in 140 characters or less!! ;) And here's a fresh link to the Best Piece of Advice I could give authors or aspiring authors (one of the questions asked today)—it's to read the pair of articles written by me and agent Steven Axelrod—"Why Publishing is Making You Crazy—and What You Can Do About it: The Tao of Publishing.

07.27.09 ... SINCE THE SURRENDER'S out TOMORROW, July 28th—and holy Mackerel, what a gig we have planned!! It's a Cyber Cocktail Party at my Blog, girls, replete with Sexy Psychic Cyber Waiters, a hunky Special Guest (Andrew Gross, author of 6 #1 NYT bestselling novels with James Patterson and a number of fabulous bestsellers of his own, inculding THE DARK TIDE, nominated for Thriller of the Year) and signed books donated by incredible authors iike New York Times bestseller thriller writer Lisa Gardner, Andy Gross himself, this year's Romance Writers of America Rita Award winner for Best Historical, Pam Rosenthal, Lorraine Heath, Sophie Jordan; Eloisa James, Toni Blake, Jenna Petersen, Meredith Duran, Pamela Palmer, Miranda Neville; Anne Mallory, Sharie Kohler; Caroline Linden; Anna Campbell, Christine Wells, Tesssa Dare, Courtney Milan, Debra Mullins, Laura Lee Guhrke, and MOI, plus a grand prize including the incredibly gorgeous pair of garnet, citrine, 22k gold vermeil earrings from the the Since the Surrender collection at Circe Designs! I would love for you to join me in celebrating STS's release—hope to see you there, and tell your friends! xo...julie

07.24.09 ...Big Old Blog Bash in honor of SINCE THE SURRENDER—with a special guest!! Save the date, kittens: on July 28th, SINCE THE SURRENDER'S release date, I'm having a big blog bash—complete with Surprise Special Guest (You'll love this one!!), sexy cyber waiters to see to your every need, and THREE fabulous prize packages given out throughout the day, including signed books and fine jewelry. It's our long-awaited return to the last year's Pleasure Dome, and I hope you'll come and dance, relax, chat, mingle and have a blast with me. Also, stop by Yankee Romance Reader today to chat with me and for a chance to win a copy of THE PERILS OF PLEASURE and LIKE NO OTHER LOVER!

07.12.09 ...Meet me in D.C.!! Follow me on Twitter!! Enter my new contest!!! Forgiving me for getting all exclamatory on you—it's just that so many exciting things are happening this week and there's really only the one punctuation mark available for excited people. Hee! I'm heading to the Annual Summer Camp for Grown Women, The Romance Writers of America Conference, which is in Washington D.C. this year. If you're in the area, come see me on Wednesday night the 15th at the Readers for Life Literary Signing, from 5:30 to 7:00 at the Mariott Wardman Park Hotel in Washington, D.C.—it's open to the public, and I'd love to see your lovely face! And if you're registered for the conference, please do join me and Agent Steven Axelrod for our presentation on Why Publishing is Making You Crazy—and What You Can Do About It: the Tao of Publishing, on Saturday the 18th at 2 p.m.. Also, if you're on Twitter, follow me darlings, because I'm finally among the legion of Tweeters—just look for "JulieAnneLong" if you're on Twitter. And don't forget to enter my new contest—you can win a Borders Gift Card and fine jewelry from Circe Designs!!
06.10.09 ...4 and a half stars and one big steamy K.I.S.S. award for hero Chase Eversea and Since the Surrender!!!...Romantic Times reviewer Kathe Robin rang in with an early verdict on Since the Surrender—and it's a doozy, as you can see!! If you're wondering whether Captain Chase Eversea is a sssssssmoking hot hero, there's your answer, kittens. I can't wait to hear what you guys think—and I guess I'll begin hearing what you think out in about, oh, 50 days (but who's counting??) Meanwhile, join the countdown celebration by entering my new contest—this month I'm celebrating two of the many talented entrepreneurs among my readers: I'm giving away a CD by Frances England, the delightful, critically acclaimed singer/songwriter of music for the whole family, and funky/gorgeous 14k gold-filled and amethyst zircon earrings by Alliway, one of Hawaii's top jewelry boutiques founded by designer Allison Kim-Czerniak. They'll look beautiful on you. Here's to a magnificent June! xo...julie

05.04.09 ...Since when is romance tax deductible??...Since Brenda Novak's wonderful auction in support of Diabetes Prevention, that's when! If you want a chance to read Since the Surrender before everyone else does and tell me what you think of it (because I'm dying to know, frankly) AND contribute to a wonderful cause, pop on over to the auction now to bid, and to check out all the other groovy items donated by some of your favorite authors. ..And did you know POP and Like No Other Lover were chosen among the Top 100 Romances of ALL TIME by the girls at the bulletin board shared by Eloisa James and Julia Quinn?? ? Truly a rare honor bestowed by that lovely group, and I'm very touched, indeed. Help me share the happiness by entering this month's contest—April's Grand Prize Stimulus Package winner, Daphne W. of Ohio, was truly a happy camper, and perhaps you can join her at Happy Camp in May. (hee!) This month You can win genuine garnet and pearl earrings, a signed JAL book, and a $25 gift certificate from Walmart, which will buy a few good romances, yes? Happy May, and happy Mom's day to mommies everywhere!...xo...julie
04.06.09 ...Could you use a little stimulation, kittens?...With all this talk of stimulating the economy lately, are you feeling left out? How silly of me to even ask, you say? Of course we could all use our very own Stimulus Packages these days, you tell me?? Well, I couldn't agree more. Allow me to step into the breach: Every week until Since the Surrender's August release (practically around the corner, is how it feels!!) I'll be giving away a signed book, and every month through August I'll be giving away a Grand Prize Stimulus package! Each package will include things to stimulate the senses (gemstone jewelry anyone?), or the funnybone, brain and imagination (signed books by moi!), the pocketbook (gift certificates you you can really use!) April's package includes handcrafted garnet and pearl earrings, a $25 Gift Certificate to Scrapbook.com for scrapbooking supplies (I know a lot of you kittens are scrapbookers!), and a signed JAL book! Visit the contest page to learn more and please do enter and say hi!
xxxxMeanwhile, join me in "HURRAY!!"- ing over the fabulous news that there will be at least three more Pennyroyal Green books after Since the Surrender— readers are loving them!! Meanwhile, please feel free to stimulate your anticipation for Since the Surrender by reading the juicy little excerpt I've posted, and stimulate your senses by feasting your eyes on that incredibly luscious cover while you're there—and I wont' complain at all if you're stimulated to preorder it, too. Hee! Happy April, blossoms! xo....julie
01.06.09 ...Hoo boy, did Valentine's Day came early this year!...As I type this it's not even Valentine's day yet, and I'm already feeling the love: Have you heard Michelle Buonfiglio at MyLifetime.com, Lifetime TV's website, chose Like No Other Lover as the Best Historical romance of 2008?? And that a senior reviewer at All About Romance chose The Perils of the Pleasure as her favorite historical of 2008? And that POP is up for a Romantic Times Reviewer's Choice award, too?? And...drum roll please....that the extraordinary Amanda Quick was kind enough to read the next book in my Pennyroyal Green series, Since the Surrender, and pronounced it "fantastic?"!! She honestly gushed about it. It feels like a group hug, frankly, and I'm walking around in a glow. Let me hug all of you back, kittens, with a nice little Valentine's contest— winning an actual heart has never been so easy. :) Hope you and yours are in fine, fine fettle, too. xo....julie

12.01.08 ...Why Publishing is Making You Crazy—and What You Can Do About It: The Tao of Publishing.... And you thought I was born crazy. :) Check out my blog The Julie Chronicles—my agent Steven Axelrod and I wrote a pair of articles for the Romance Writers Report (based on our 2008 presentation at the RWR conference), and in them we take a look at the crazy-making vicissitudes of publishing and offer a pair of New Year's Resolutions geared toward more peace, balance and sanity for authors, aspiring authors, and everyone involved in publishing. We're delighted that there's a bit of a buzz building about the article— hope you enjoy it!

11.10.08 ...Spiders and cats and butterflies, oh my!...Visit me and the ladies who hang out at Yankee Romance Reviewers today—I'm blogging about Like No Other Lover, spiders, kitties and other multi-legged things. :) Come talk about your pets, how you feel about crawling things, about LNOL, or just say hi! A signed copy of The Perils of


11.02.08 ...Come chat with me and the gang of lovelies who hang out at the bulletin board shared by Eloisa James and Julia Quinn!... I'm still recovering from the certified fabulous BLOWOUT we had in honor of Like No Other Lover's release—thanks for making release day so unforgettable!!—but I've coaxed the waiters over to the EJ & JQ's bulletin board, where I'm honored to be a guest this month, and where they'll dance soothing attendance upon you as we chat about Like No Other Lover and The Perils of Pleasure (and the hot cyber-waiters, and the weather, and anything at all). Hope to see you there!

10.28.08 ...Like No Other Lover is here, and the party's hopping! ...There's a BIG shindig TODAY, Tuesday October 28th, in honor of LNOL's release (and the lovely wave of raves that have been washing over it!) over at my blog, the Julie Chronicles today! It's a "book shower," but I'm giving away the gifts. You just have to bring a "cyber dish," as it's a cyber potluck. But first, choose the sexy cyberwaiter who'll be waiting on you and and foot today from the Cyber-waiter Generator (it's quite an international, accomplished contingent of hot men, too!); then come to the party with your cyber-dish (extra points for actual recipes!) in hand. I'll be giving away prizes at surprise intervals all day, including beautiful handcrafted genuine gemstone earrings from the Like No Other Lover collection by Circe Designs; a very cool Tarot card reading from Tarot by Arwen (in honor of Like No Other Lovers' heroine's visit to a gypsy); and signed books by Eloisa James, Toni Blake, Kayla Perrin, Julia Quinn, Alexandra Benedict, Anna Campbell, Karen Hawkins, Sophia Nash, Christine Wells, and Sylvia Day, and Sarah Bennett. Oh, and by me! :) Come help me celebrate, chicklets! And the day following the party,Michelle Buonfiglio's very cool Romance B(uy) the Book blog at the LifetimeTV website, myLifetime.com. Hope life is simply splendid!..xo...julie

10.23.08 ...Five days, six hours, five minutes and 46 seconds to go!...Have you visited my (or your, since you can put it on your own website or blog) Like No Other Lover Countdown widget lately?? You should keep a close eye on it, because it's my understanding that a half-dressed Clive Owen will spring from it when the magical moment arrives! Hee! The raves for Like No Other Lover are rolling in, too—Romance Reviews Today rang in with a Perfect 10! Can't wait to hear what you think. A few fun events are coming up, including the story of my First Sale (on Dear Author) this Friday the 24th; a guest blog at Michelle Buonfiglio's very cool Romance B(uy) the Book blog at the LifetimeTV website, myLifetime.com, on October 29th; a guest stint at Eloisa James and Julia Quinn's shared bulletin board in November; and stay tuned for word of my Blog Party on the 28th, kittens! Think prizes all day, sexy cyber waiters, and a swingin' time for all! Hope you and yours are simply swell. :)

08.05.08 ...Authors in dresses? It must be the RWA conference! + vote for your favorite JAL title at AAR!...Well, the wonderland that is the San Francisco Romance Writers of America conference has once again come to a close, which means a mad flurry of photos are now winging to and fro authors in cyberspace. Authors actually clean up pretty nicely around conference time. :) Want proof? Check out my blog for conference higlights and to see photos of me ranging from red silk and satin on Rita night to one from the Literacy Signing in which you can see my molars and right up my nose, pretty much (it's an angle thing.) You can see various other lovely authors there, too. Also: All About Romance is conducting their annual poll of Favorite Books by Favorite Authors, and they're including me this time around, along with 11 other wonderful authors, including Jayne Anne Krentz and Amanda Quick. An honor indeed!! Go here to vote for your favorite JAL book, if you have one—you have until August 15th in this round. And please do enter my contest before the end of the month! Hope your August got off to as splendid a start as mine did, my lovelies!!
06.04.08 ...June brings an early RAVE and a wee preview!..Even as POP is still popping and collecting lovely reviews, I of course can't wait for you guys to get a peek at the next book in the series, Like No Other Lover— particularly since the lovely and talented NYT Bestselling author Karen Hawkins was kind enough to give it an early read...and she loved it!! She called it "deliciously funny" and "wickedly sensual" and says, "You'd better have the rest of the day off when you open LIKE NO OTHER LOVER, because once you start, you won't be able to put it down!" I was so thrilled! Isn't she sweet?? I've posted a wee little excerpt of LNOL, and by all means take a look if you'd like a hint of what Karen is talking about! And we of course have a new contest up, involving three books and a summer sterling-and-gemstone wardrobe for your earlobes, which I know will look dazzling on you:) Happy June, sweet peas!
04.21.08 ...Big BLOG Party in honor of POP over at Red Room!...Here it is, darlings—starting today, I'm throwing the bash I've been wanting to have in honor of POP and the launch of my Pennyroyal Green series for Avon! I'm holding the party at my blog at Red Room, a fabulous community of diverse authors ranging from some you likely already know and love—e.g., Amy Tan, James Patterson, Stephen Colbert, Daniel Handler (Lemony Snickett), Jon Stewart, Susan Wigg (and moi!)— and other authors you'll likely want to get to know!! Red Room is featuring on their homepage this week a little video I made on "Deadline Preparedness." And sweaty half-dressed men and hard liquor might play a role in my deadline survival, but you have to watch the movie to find out. :)

For a chance to win beautiful handcrafted gemstone earrings and a signed copy of POP, 1) check out the movie at Red Room or at THE PERILS OF PLEASURE page at the HarperCollins site; then 2) stop by my Red Room blog to comment—just tell me what color my bathrobe is in the comment! (And now you're going, "Good Lord! What kind of video is this, Julie?" Very high budget, obviously. LOL). I've invited a number of fabulous authors to stop by to comment about what they keep in their Deadline Preparedness kits, so you never know who might show up, and I'm hoping it'll be fun for all of us. Hope you come to the party to help me celebrate POP's success, which I owe in large part to you guys!! And of course, I also have my usual new contest up on the contest page—win Springy gemstone hoops!...xo..julie

03.13.08 ...A Romance stampede!... That's what we're going for, anyway— tomorrow, Friday the 14th, Barbara Vey is having a BLOG PARTY at her fabulous romance blog for Publishers Weekly, Beyond Her Book—we'd like to get a HUGE number of comments just to kind of show PW and the world how much romance means to us! :) There WILL be prizes, too, and you might win one if you comment! I'll be popping in to say hi to Barbara and everyone else who comments—hope to see you there!

Also, check out the stunning French online romance Magazine Les Romantiques—in honor of the French translations of THE RUNAWAY DUKE (Rebecca La Rebelle in French -- here's the Amazon France link! ) !) which is out now, and TO LOVE A THIEF (Pickpocket en Jupons—no cover yet!), which will be released in French in April, they've featured an interview with me translated into French! There are many cool things about my job, granted, but being connected to readers all over the world is absolutely one of the coolest. :) Tell all your French-speaking friends, or hone your own French with a little romance. :)

03.04.08 ...More POP Talk!... Happy March, darlings! Join me today for more POP Talk as I guest blog at Romantic Inks [NOTE: I just corrected the link to the RI—it was originally a bit off! That's a good link now!], and comment if you're game! Also, check out the back cover blurb for LIKE NO OTHER LOVER—I just posted it! Hope you're intrigued. And because my schedule is a little on the nutty side I decided to extend our February contest through March—and March, coincidentally, features green things, (e.g., Spring, St. Patrick's day), much like our contest prize—sparkly green gemstone POP rocks. So it was meant to be. :) I know those earrings will 'll look beautiful on you, so enter! Come visit my blog The Julie Chronicles, too, to get a gander/listen at one of the songs I used to play when I was in bands and join the girls in chit chat. Hope you and yours are in fine, frisky fettle on this brink of spring!!,
02.26.08 ...Like No Other Lover!! + a fab blog at Lux!!...My darlings, we have a new title for the second book in the Pennyroyal Green series—the one after the Perils of Pleasure. It'll be out in November, and after much teamwork and brainstorming between a wide variety of talented people, I can happily tell you that it'll be called—trumpets, please—Like No Other Lover!! I love it! Hope you like it, too, and thanks to everyone who donated brainpower to the titling process. :) You can even preorder it on Amazon now (the former title still shows up on Amazon—but cross my heart, that's the right link, and the correct title will show up soon!) and we're close to having both a final cover and the back cover copy, which I can't wait to share with you!

Also, Bethany Hensel at the very FAB Lux Magazine interviewed me for their blog, and she asked some fabulous, interesting questions. Find out how I know that 65-year-old men love Beauty and the Spy, whether I think there's a stigma associated with romance novels, and how to stay motivated to write! Stop by to comment today!

02.19.08 ..."Mesmerizing!"...In an extraordinarily lovely review of POP, Bette-Lee Fox of Library Journal says: "A fiction fan doesn't love all fiction, and an avid romance reader doesn't love all romances. But Julie Anne Long is one author to recommend to anyone who loves to read, period." Wow! And she goes on to say, "Long's way with language and character is mesmerizing. " One of my favorite words—"mesmerizing!" Bless her heart. :) Just wanted to share that with you, kittens! And I'll be chatting live with the Avon Romance Group on Facebook on February 29th, 8 p.m. EST. You need to register for Facebook and join the group (if you haven't already) to chat, but hey, it's free — and fun! Hope to see you there.
02.13.08 ... POP talk!...If you're on Facebook (or would like to register for it if you aren't—it's free!), join the discussion in the Avon Romance group— The Perils of Pleasure is the featured title for February!! And check out my blog at Avon Romance this week— I discuss POP, what's sexy to me, and wrap it all up by mentioning a nude Jude Law. :) And talking of talking: if you're an author or aspiring author and you plan to attend the RWA conference in San Francisco in July, my agent Steve Axelrod and I will be discussing "Why Publishing is Making You Crazy— and What You Can Do About It: The Tao of Publishing." (and here you thought I was born crazy. :)) I will have chocolate for various attendees. :) I'll tell you more about it in the weeks ahead!
02.04.08 ... POPping with pride!...Would you take The Perils of Pleasure with you to a Desert Isle? All About Romance would: they made POP a Desert Isle keeper, and reviewer Rike Horstmann wrote the most beautiful review, which you simply have to read. It begins with "this is the best romance I have read in a long time." I'm very touched—POP is indeed rocking! And Haven Rich over at Romantic Inks said it "will keep your blood racing, captivate your senses and enchant you with each page." Read more reviews here, and be sure to check out some of the characters you'll meet in the series in the FAQs section.
01.29.08 ... POP the cork with me, babies—POP is here!!...Yay!! It's here! The Perils of Pleasure is in stores TODAY!! Let's toast with some cyber champagne together and cross our fingers it flies off the shelves! :) Can't wait to hear what you think of it! Early readers and reviewers keep telling me they just couldn't put it down, and I hope it's true for you, too. :) If you haven't read an excerpt yet, check it out here, and read a few of the rave reviews to find out what reviewers like about it, if you're'curious. And be sure to celebrate by entering the contest to win some genuine gemstone POP rocks from the POP collection by Circe Designs! Also, check out Southern Sunshine, where I'm blogging today—you might win a signed book! Hope life is grand, kittens!
01.21.08 ... Riding the wave of raves! Five BLUE RIBBONS from Romance Junkies for POP; plus, an Italian blog..."Charming, fast-pace and exciting, brimming with adventure, passion, secrets and intrigue...I couldn't put it down until I devoured every last word" says Maria Shaink at Romance Junkies about POP, who gifted it with their highest rating—five blue ribbons! Isn't she a doll??...And check out my guest appearance on the splendid Italian romance blog, Rosa is for Romance blog beginning today—my Italian friend Elisa Rolle posted information about me and an excerpt from POP in both English and Italian!! She also has some really fun original artwork from some of my books — you can see the origins of the covers for TO LOVE A THIEF and THE SECRET TO SEDUCTION before they became covers. Also in POP news: I've posted a sort of Pennyroyal Green series "cast list" under FAQs on the POP page and a synopsis for the series.
01.15.08 ... POP is a an RT TOP Pick!...Holy Moly—POP the cork with me, darlings! Kathe Robin of Romantic Times loves The Perils of Pleasure!! Now only does she say it's HOT, she calls it " emotionally powerful, wonderfully rich" and " rich in passion and character." And thus continues a wave of raves for POP: Coffee Time Romance said it's a "fast moving story that just engulfs the reader with every page...Colin and Madeline are a dynamite duo and their interactions are fantastic." And Romance Reviews Today called it "Well paced, romantic and suspenseful, with underlying sexual tension...THE PERILS OF PLEASURE should go on your to-buy list." Check out a couple of excerpts if you haven't had a chance yet, and be sure to enter the contest before the end of the month. Only 13 days, 7 hours, 15 minutes and 25 seconds to go!! (so sayeth the POP widget!)


01.07.08 ... Happy New Year, darlings! Boy, do I have a resolution for you!...Fresh out of ideas for resolutions? You've come to the right place! How does this sound: you should resolve to start your very own collection of all things POP-related! Hee! (only 21 days, 3 hours, 43 minutes and 37 seconds to go!!) You can start by signing up for a chance to WIN an Advance Reader Copy (also lovingly known as an ARC!) of POP from my oh so generous publisher, HarperCollins — I'm featured on the the HarperCollins home page under First Look! Click on my mug on the HC home page. I'm the brunette in orange. :) You can sign up to win ARCs from other great HC authors, too. And while you're there, don't forget to peek at my very own HarperCollins web page, if you haven't paid a visit yet.

Or...how about resolving to start a collection of POP rocks—the gemstone variety??? Circe Designs (fine handcrafted jewelry) created a stunning collection of sterling silver, green chalcedony and onyx jewelry in honor of The Perils of Pleasure!! And come on—don't we all want to match our jewelry to our book covers?? Hee! With every purchase at Circe Designs in January, you can win a free pair of POP earrings! Just enter the coupon code "POP."


12.29.07 ...Some rocking good news to ring out the 2007...So I was still sweeping up Sugarplum crumbs when I heard that The Secret to Seduction was nominated for a Romantic Times Reviewer's Choice Award! Let's hear it for the pink book! Also, I've posted our contest winner, but I don't have the contest up yet — I'll have a new contest up by January 1 specifically in honor of—you guessed it—POP!! Have you looked at your POP countdown widget lately?? Only 30 days, 11 hours, 44 minutes and 44 seconds to go before it hits shelves!!! You're welcome. :) (hee!). POPpy new year, darlings!

12.23.07 ...A very merry holiday to you, my doves, and here's to a POPpy 2008!...On this eve of Christmas eve, here's a big, warm HUG for you and all your loved ones, both the two-legged and four -legged varieties. Thanks for sharing this amazing year with me, and may your holiday be merry and bright and your stocking loaded with books! Can't wait to waltz into 2008 with all of you—and may it be a happy (and POPpy, of course), healthy, fabulously prosperous and interesting year for us all. :) I should tell you I got an early Christmas present from Barbara Vey at Publishers Weekly—she called POP "delightful" and "amazing" at her Beyond her Book blog!! And just in case Santa doesn't bring you those sterling silver and gemstone hoops you always wanted, you might want to stop by my contest. :) That's it for now, lovelies! xo...julie
11.27.07 ...POPpy New Year!... Hello darlings! Can it be December already?? (well, in three days??) Did you notice how I skipped right over Christmas-related puns and took my POP puns straight into 2008? :) Probably because my mind is perpetually on February 08 when The Perils of Pleasure hits shelves (I may have mentioned that once or twice.) You probably have your Christmas shopping done already (hee! I know— I'm hilarious), but if you want to look forward to FREE stuff at the end of December, visit my contest page to see how you might win some. And read the spicy new little POP excerpt (featuring smooching) I just posted. And I won't say Merry Xmas yet, because I'll be posting here again this month—but happy December, and let the merriment commence in earnest!
11.01.07 ...POPping with gratitude... Happy day-after-Halloween, kittens! Hope any tricks you experienced were exciting (in a good way) and hope your treats will last at LEAST the rest of the week. :) I can hardly believe it's already November, but sure enough!! Time for a new contest—and we have two! One just for today—check out Romantic Inks for an exclusive, saucy little excerpt from POP and a chance to win an ARC! Read my blog on bestseller lists while you're there, too—it's an eye-opener. And the hoopla, of course, continues over on my contest page. Go there to find out to whom I'm grateful as Thanksgiving approaches, and how I plan to show my gratitude. :) Happy November!

UPDATE, 11.3.07: The winner of the newsletter Sneaky Contest is Jennifer Y.! Congrats, Jennifer, for being quick and sneaky! Also, check out the updated earring image on the contest page—last month's image was still up there as of yesterday. Thanks! xo...julie


10.17.07 ... "Arigatou gozaimasu!" means "Thank you very much!" in Japanese!!... and why am I expressing gratitude in Japanese, you ask?? I woke up this morning to the news that there was a bidding war among Japanese publishers in Japan for the rights to publish the Japanese translation of the Holt Sisters trilogy (Beauty and the Spy, Ways to be Wicked and The Secret to Seduction)!! We sold them for a princely sum, and I'm raising a toast to all my Japanese friends right now—I hope you enjoy the stories when you get a chance to read them! This means so far my books will be (or have been) published in France, Poland, Russia, Germany, The Czech Republic, China, Spain and Japan! Whee!!

What else is new? We now have a title for my next Pennyroyal Green Book, which will be published after POP: The Dangers of Desire! And how hot is that?? I love it. We'll have a dangerously sexy red cover to go with the title, too.

10.03.07 ... "FABULOUS!!"...or so says one of my very favorite authors, Suzanne Enoch— she rang in with an early opinion of The Perils of Pleasure, and called it "Warm, witty and fabulous!" Three little adjectives designed to make this author POP with happiness, let me tell you. Isn't she nice?? Hope you all feel the same way when you read it. :) I'll be sharing more excerpts in the weeks ahead, but check out the one I have up now, if you're in the mood!
10.01.07 ... Happy BOOKtober, my darlings!...In honor of October's high holiday, Halloween (have you noticed there's a "boo" in "book"?) and as part of our ongoing POP hoopla, you can go trick or treating a little early this year — just visit my contest page! There's nothing scary about genuine gemstone birthstones and free books. :) And if you feel like it, meander on over to Redwyne, Sybil Cook's blog—she very sweetly surprised me with a post about about POP! I'll have ARCs pretty soon, and I'll be sprinkling exclusive excerpts over various blogs and other places in the months ahead, so stay tuned! :)
9.25.07 ... POP goes the cover!... I've posted the cover of POP (The Perils of Pleasure), kittens, and oh, my goodness, it pops. Isn't it pretty?? Take a look! Check out the excerpt while you're there, and then sidle on over to the contest page to enter. I'll have a new contest up by Friday of this week, so hurry!
Also, be sure to take a look at my page at the beautiful new HarperCollins website! You might find out one or two new things about yours truly while you're there (what on earth do I do in my spare time??) All your favorite Avon authors have their own pages, too, so don't stop looking at my page. Mingle! :)
9.01.07 ...Take that first peak at POP!... I love September. It might have a little something to do with the fact that it's my birthday month, and with all those fond memories of picking out a new binder in prepration for going back to school. I'm a Virgo, after all. I loved school. And there's nothing like that new binder smell, boy. :) September has always been the month of anticipation for me. So what better month to start the countdown to the release of of Perils of Pleasure (aka, POP)?? The World Premier excerpt is up (hee!), so take a look! And after that...join the POP Hoop-la at my contest page! I'm giving away beautiful shiny things. :) Hope your September started beautifully, lovelies.


8.01.07 ...Feast your eyes on Thieves and Spies!...Happy August, lovelies! Last month's contest proved so popular I thought I'd do a reprise of sorts—only this month you'll have a chance to consort with thieves and spies. :) Check out my contest page!

Also, if you're curious, I updated the blurb for THE PERILS OF PLEASURE —I had an ever-so- slightly earlier version up there. (Preorders are ROCKing, by the way. :) And I can't wait to show you guys the cover!
0.21.07 ...Just flew back from the RWA conference in Dallas...and boy are my arms tired. ("OK, Julie," you say. "Want to know what we're tired of? Lame jokes.") But my jaws are also tired from flapping, since I did more talking at the RWA Conference than I probably do in a single year. As per usual, the conference was a blast, and as relatively non-embarrassing photos emerge, I'll share them with you. There are a few from the Avon dinner up on my blog, the Julie Chronicles, right now, and at my MySpace page, too!

I've also added some wonderful, beautifully written reviews of THE SECRET TO SEDUCTION: Rakehell says it's one of the finest books of 2007; A Romance Review gifted it with five roses, and called it "superlative" and "historical romance at its best;" The Romance Reader Connection called it a definite keeper. Check them out, and blush alone with me!
06.26.07 ...The pink book must have wings...because it's flying off the shelves. Ha ha! Oh, forgive me. I'm a trifle punchy at the moment, but delighted to tell you that The Secret to Seduction went back to print only three weeks after release!! It also spent more than a month as a B&N and Amazon bestseller, and reviews have been gratifyingly marvelous. If you haven't had a chance to read an excerpt yet, take a peek at at a fabulous new website called Early Ink, which features excerpts from current and upcoming books of a wide variety of genres.

What else is new?? Lots! I finished writing my first book for Avon, The Perils of Pleasure, and you can already preorder it! And the cover (which I can't share just yet) is incredibly beautiful! POP will be out in February 08, and I'll of course keep you posted. :) Check out the back cover blurb now, if you want! And...Beauty and the Spy was nominated for the Bookseller's Best Award! Yay! Winners will be announced at a reception following the Literacy signing in Dallas on July 11th. And last, but definitely not least, we have a new contest, of course. Get your signed copies of a Holt Sisters Trilogy starter kit. :) And I think that covers it! Hope you're doing great, kittens!!

04.25.07 ...The Pink book is here!! ...Hurrah! The Secret to Seduction is in stores, glowing like a beautiful pink beacon! LOL! And we have a winner for my newsletter's Sneaky Contest—the very quick and sneaky Teresa E. of Delaware! Yay, Teresa! Also, pay no mind to old T.S. Eliot — there's nothing cruel about April at my website. April, is, in fact, the coolest month, and you'll find out why when you see those beautiful pearls on my contest page.
03.01.07 ..March came in like a lion, and it's going out with a HURRAH! ....Why? Because RT made THE SECRET TO SEDUCTION a Top Pick, calling it passion-filled, lively romance brimming over with wit and wisdom." Also, put a little Spring in your Ears with beautiful green pearls over at my contest page, and if you're on MySpace, check out my new page and come be my friend!! Aren't you glad it's Spring at last?? Hope it feels that way in your neck of the woods. :)
02.01.07 ...I could use a couple of thousand Valentines this year—how about you??...So it's February, the month that plays host to the high holiday of romance, and this year I think I'd like to have LOTS of Valentines. Want to be mine?? It's easy! Just enter to win handcrafted garnet and pearl earrings, a signed book, and....a special Julie's Heroe's t-shirt!! Yep, I have my own line of Happily Ever After Wear (hee!) now, and all proceeds from any t-shirt sales through May 1st go to the Humane Society of the United States. And in other FABULOUS news, Beauty and the Spy was nominated for a Romantic Times Reviewer's Choice Award!! Say YAY for BATS! QUICK UPDATE: MAITHE O. of Miama, FL won the Sneaky Contest in my newsletter!! Congrats to Maithe for being quick and sneaky!
11.01.06 ...November: It's not just for turkey anymore!... So how did you celebrate National Authors' day on the first? What's that you say? You had no idea there was any such thing as national Author's Day, and if you did, you would have sent me a big present?? Tsk, tsk. Kidding! Truthfully, every day is Author's Day for me. Go to my contest page to find out why, what I'm giving away in honor of it, and to learn who I'm grateful for this year. :) (Hint: it starts with Y, ends with a U, and has an "O" in the middle.) Here's h oping you and yours have a wonderful holiday this month.
10.01.06 ...It's BOOKtober!... Hee! Forgive the dreadful pun, but how could I resist when I'm giving away TEN (as October is the 10th month) signed books in my contest this month?? What else is new? Readers and reviewers seem to be loving Ways to be Wicked— (in fact, Romance Reader at Heart says "Historical Romance doesn't get much better than this," a little phrase that thrills me so completely I might quote until the day I die. LOL.) Also, the winner of my newsletter's sneaky contest was Kelly C. in Tacoma, WA. Atta girl, Kelly! Way to be quick and sneaky!! Hope you're all having a splendid fall so far!
08.15.06 ...Ways to win books by reading bits of WAYS TO BE WICKED... Impromptu Contest alert! I've posted a steamy little excerpt from WAYS TO BE WICKED on my blog, and on Friday the 18th, 9 p.m. EST, I'll choose (at random) a winner of a signed copy of either To Love a Thief or Beauty and the Spy from a commenter (a commenter on that particular post, that is). Hope you enjoy it, kittens, and let me know what you think!
08.01.06 ...Emus and peridots and blogs, oh my...Holy cow, it's August! And of course we have a winner of last month's contest (the contest answer was "emu," kids! Boy, did I get some wild guesses. Unicorns, anyone??), and we have a new contest, this time featuring August's lovely, cool gem, the peridot, as a prize. I've also posted a couple of mini excerpts from WAYS TO BE WICKED, the second book in the trilogy about the Holt sisters—I keep hearing I've "outdone myself" with this book. LOL. I hope it's true. Read 'em, and let me know! And you can find a few photos of me both glammed up and a little wilted at RWA conference over at The Julie Chronicles, with more to come in the days ahead (I'll share the ones in which I don't look like a gargoyle. :). Hope your neck of the woods is cooling off a little! Wish I could ship a little fog your way, if you're broiling. Happy late summer, kittens!
06.11.06 ... You win some, you win some...You can be the girl with the pearl earrings in this month's Pearls of Wisdom Contest—black pearl earrings and a signed book are up for grabs! And if you subscribe to my newsletter, I just wanted to let you know we had a winner of the Sneaky Contest about five minutes after the newsletter went out on Thursday! LOL. Congrats to the quick and sneaky Lisa T. of Metairie, LA— she found the contest hidden in the newsletter, so I'm sending her a signed copy of BATS.

06.11.06 4:11 p.m. Charlene S. of Kentucky JUST won a signed copy of BATS in the Stealth Contest, only a few minutes after I posted it! Boy, you guys are fast! LOL. Keep your eyes on this spot for more stealth contests this month!
06.01.06 ... An extra few days to get in on the green... In honor of my deadline, which is coming at me the way the ground comes at a parachute jumper (ha!), I've extended my contest deadline to June 4th! Look for a new contest on June 5th, kittens! Can't wait to find out who'll win the emeralds. Welcome to June!
05.30.06 ... Bookseller's Best!... My Memorial Day began with a thrilling little email: To Love a Thief is a finalist in the Short Historical category for the Bookseller's Best Award contest! The news was just the little boost I needed to help push me over the finish line—I'm finishing up The Secret to Seduction, the final book in my trilogy about the Holt Sisters. Ways to be Wicked, the second book, is preordering at Amazon now!
05.15.06 ... Authors speeding??... Join me and Connie Brockway, Karen Hawkins, Teresa Medeiros, Sabrina Jeffries, Shirley Karr and Kerelyn Sparks for Author Speed Week at Romantically Inclined! You'll find me there this Thursday the 18th. Hope you pop in to say hello!
05.01.06 ... The Best Things in Life are Green... pistachios, cat's eyes, money, trees...I mean, the list is endless. This month, in the spirit of our whole birthstone theme, you can win one of the most coveted green things of all (hint: they're faceted, they're shiny, and there are two of them, one for each ear). Enter the contest and find out who won last month's diamonds while you're at it. (I can hardly believe it's already May!)
04.03.06 ... T'is the season for glorious phone calls!... Got another wonderful message the other day: To Love a Thief has been nominated for the prestigious Holt Medallion award in the Short Historical category!! Hurrah! Thief is now neck and neck with its elder sibling, The Runaway Duke: they've both earned Romantic Times Reviewer's Choice, Rita and Holt nominations, and this makes me a proud, beaming book mom. Also, read about my houseboy Guillaume and find out how to win actual diamonds in my latest contest!
03.27.06 Nothing can be sweeter than a call about the Rita!... Last Friday I got the call that every romance author dreams about: To Love a Thief has been nominated for a Rita in the Short Historical Category! I think I actually twirled in joy. Speaking of spinning, the reviews for BATS are still rolling in and spinning my head: Romance Reader Connection gave it four hearts and a plug, calling it "simply superlative...a gorgeous and lovely novel, a sumptuous feast for historical romance fans." I think "superlative" and "sumptuous" are two of my favorite words. :) Read excerpts at the BATS page!
03.01.06 Time to go BATS!... BEAUTY AND THE SPY is officially in stores! I'm so thrilled. So far reviewers are calling it "infinitely charming" and "profoundly passionate and brilliant," among other things! What do you think? Drop me a note if you have an opinion! Speaking of dropping, drop by my blog today, Dishing with the Divas, to dish about BATS if you're in the mood, or join the chat at the Mystic Castle tonight, 9-10 EST!
02.08.06 Sample some Diva morsels... In the seven days leading up to that high holiday of romance, Valentine's Day, the Fog City Divas are offering a Diva Sampler at our blog, Dishing with the Divas: each day you can find an excerpt from one of our books. Be sure to stop in on Friday the 10th to read a juicy little morsel from Beauty and the Spy that you won't find on this site! Also, check out some blindingly beautiful new photos of us in my diary, and if you're in the Bay Area, come meet me on Saturday, February 11th in San Rafael in the middle of the Northgate shopping center mall. I'll be signing books with a bevy of other Bay Area authors.
02.05.06 Holy Top Pick!!... Romantic Times BOOKClub Magazine gave BEAUTY AND THE SPY 4 1/2 stars and a Top Pick, saying, "Make room next to Julia Quinn and Stephanie Laurens for Long." I mean...WOW. I didn't quite swoon when I heard that...but let's just say I felt quite pleasantly dizzy there for a moment. Also, if you're interested in peace, love, happiness, and protection from thieves, check out our new contest and find out who won last month's contest while you're there. And there's a new excerpt online—the prologue for BATS! Hope you're having a lovely February so far.

01.05.06 Happy New Year, Indeed!... Historical Romance Writers has rung in my new year with an early review—and a perfect 10!—for BEAUTY AND THE SPY, calling it "profoundly passionate and brilliant!" Read the review here, along with an excerpt from BATS! Hope your new year started just as radiantly as mine. And speaking of radiance...you've heard of wearing your heart on your sleeve...but frankly, I think hearts—specifically, shiny hearts—look better in earlobes. Enter for a chance to win garnet and 14K gold heart earrings this month in my contest, and find out who won last month's contest! Happy 2006, everyone!
12.30.05 My second-born makes me proud!...Talk about a wonderful Christmas present and an auspicious way to start a new year: To Love a Thief has been nominated for a Romantic Times Reviewer's Choice Award for Best Historical, Love and Laughter! And the company I'm in—Loretta Chase, Elizabeth Boyle, Betina Krahn, and Kathryn Caskie—is dazzling and humbling, indeed. Wish me luck!
12.01.05 Happy Blue Year...It's December, kittens, and that means blue topaz for our new contest! Find out who won last month's contest, and enter to win the pretty new danglies. Also, find out which celebrities I've been sleeping with...visit the Fog City Diva blog today. ;)
11.10.05 Ready to go BATS?...OK, kids, there's a brief excerpt from Beauty and the Spy up...in which we discover that
Kit isn't the only one with espionage
skills. ;) Check it out!
11.01.05 Hark! Is that John Denver I hear?...Sunshine...for your earlobes...makes me— Ahem. OK, first, let me let me apologize for putting that song in your head, and next let me tell you about my new contest: Sunshine for your Earlobes. As you may have guessed, I'm continuing, by wildly popular demand, the birthstone earring theme, and this month it's citrines. (A whole bunch of Geminis out there have asked me to keep going through next year. LOL! We'll see). Check out the contest, and find out who won last month's opals and Stealth Contest. Keep your eyes peeled this month for an excerpt from BEAUTY AND THE SPY, too, which I may sneak in on you...along with a Stealth Contest or two. Happy November!

10.09.05 BLOGtober at Dishing with the Divas continues with some rocking guests...Come join the Fog City Divas as we dish with Christie Ridgway this week, Karen Hawkins next week and Christine Feehan the week of October 24th (Halloween week, of course!). And don't forget to enter the contest while you're there—we're giving away swag fit for a Diva every week this month.
10.03.05 "O" is for October and Opals and...well, lots of other thoroughly delightful things I won't go into here. ;) But speaking of jewels, I cannot begin to tell you how popular those sapphire earrings were, gang! I was forced to give them away to just one of you, however—find out who here—and in keeping with our birthstone theme, I decided to give away more sparklies for your ears—opals, this time.

Also, be sure to check out The Fog City Divas month of BLOGwarming contests...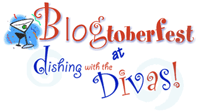 09.06.05 Think like a Diva!...I'm officially a Diva—of the Fog City Diva, variety, that is! Visit our new blog, Dishing with the Divas, to read about David Caruso, red-headed heroes, flogging, Greek myths, 80's bands, and other profundity. Also, win September's birthstone in my new contest, and find out who won the big bag of swag.

09.01.05 Doing our part to spread romance all over the net... Read the splendid new review of To Love a Thief featured in Michelle Buonfiglio's new internet Romance column, B(u)y the Book! You can also read it at any of the 75 other sites—go here to choose one. There's also an author profile, where I talk about hot heroes, hot violinists, hot mayors and the inspiration for Thief, among other things.

08.11.05 I'm going BATS!...Beauty and the Spy (BATS), that is—just got back from Reno and the fabulous RWA conference, just turned in my revisions for Beauty and the Spy, and just posted a new contest—along with the winners of last month's hardcover THIEF and bag of swag. The "Friends" contest proved so popular (or rather, YOU guys proved popular—you all seem to have a lot of friends!!) that I'll be holding a version of it every month!
07.24.05 Do you ever get tired of talking about yourself, Julie??... The Historical Romance Club is featuring interviews with moi, Nicole Jordan, Gaelen Foley and Jennifer Ashley as part of their two-year anniversary celebration! Check out their beautifully redesigned website. Also this month, I was a Mystery Author at the Romance Reader at Heart, where I talk about my love affair with the guitar, Jesus Christ Superstar and The Princess Bride, among other things. You can check out past interviews with me, too, at The Romance Reader and The Romance Reader at Heart.

And if you're going to Reno for the big Romance Writers of America conference (July 27th-30!) in Reno, please stop by the literacy signing on Wednesday night and say hi! You'll find me in the "L's". LOL! Wish me Rita luck—I'm up for Best First Book (I may have mentioned that once or twice). Check out my diary for a glimpse of my gown!
07.02.05 Win a big bag of swag...with a little help from your friends...Check out my new contest to find out how, and learn who won last month's contest while you're at it. Also, Beauty and the Spy is already available for preorder on Amazon! Have a dazzling 4th of July!


06.01.05 Win a Thief and a Scoundrel... What goes better with a Thief... than a Scoundrel? Check out this month's contest to see how you can win (signed copies!) of both. Also, we have a bunch of winners of our previous month's contests, and a beautiful Thief Gallery for your perusal. Happy June!
05.28.05 Go forth and multiply... Hi everyone — FANTASTIC news: To Love a Thief has gone into a second printing only six weeks after publication! Hurrah! Thanks to everyone who enjoyed the book and helped spread the word. :)
05.09.05 Fur loin cloths... on gyrating male cover models were just one of the many surreal wonders the Romantic Times conference had to offer. The conference was a blast—I think I'm only now fully recovering my voice, not to mention my senses. Based on feedback from you guys, I'm extending our "Where in the World is To Love a Thief" contest for another month, so check out photos of THIEF posing with a gorgeous book group, a lungfish, a giant wooden Indian, peeking out of the shower and more in the THIEF gallery, and send me your own beautiful mug! We do have a books contest winner, however. Also, we have more blush-worthy reviews for TO LOVE A THIEF. I write like a "master," Rakehell says. "Brilliant" says Historical Romance Writers. Bless them.

04.27.05 I think they like it... "The best of the best," "simply pure romantic escapism at its best," "a must-buy!" "a truly great read and a definite keeper," a Perfect 10 and a couple of Top Picks..hmmm, reviewers seem to like TO LOVE A THIEF. :) Hey, what do you think? Check out the reviews and the excerpt!
04.27.05 Lungfish like it, too...For the World Contest, a reader just sent me a photo of her reading TO LOVE A THIEF to a lungfish, and if that doesn't rock, I don't know what does. If you want a crack at that diamond watch and signed copies of books—you don't need a lungfish, but you do need to be a little creative. Go to town! I'll extend the contest a little, since I'm going to RT (see you in St. Louis, if you're there!).

See it pose with a set of toes from Texas, with Spike and Angel in Canada, with a real estate mogul and a

04.16.05 It's Sexual Tension Saturday! ...Because I figured you'd be sick of the old one by now, here's a new excerpt from TO LOVE A THIEF—a sizzling little scene by the fire. Enjoy!

04.02.05 See Lily hold hands with Spike and Angel...TO LOVE A THIEF gets around! See it pose with a set of toes from Texas, with Spike and Angel in Canada, with a real estate mogul and a baby from California...and send your own creative shots my way! Check out the contest page for how to win that diamond watch!

04.02.05 A picture is worth a thousand words—or a diamond watch...—but you'll have to get out your cameras to play! Also, check out my author spotlight at the wonderful Romance Reader at Heart, and some lovely new reviews of TO LOVE A THIEF.

03.30.05 Pinch me, I'm dreaming...! THE RUNAWAY DUKE is a finalist in two categories for the Holt Medallion: Best First Book and Best Long Historical! It's been an astonishing few weeks—TO LOVE A THIEF is collecting rave reviews, too. It's in bookstores now!

03.25.05 DUKE is a Rita finalist! What a fabulous way to wake up: I learned this morning that THE RUNAWAY DUKE is a finalist for the RWA Rita award for best first book! Excuse me while I twirl ecstatically a la Julie Andrews in the Sound of Music...

03.21.05 Learn why why taking a shower is in my apartment is hazardous, along with more JAL trivia
in an interview with yours truly at The Romance Reader!

03.03.05 HOLY MACKEREL! A Top Pick!...TO LOVE A THIEF has been honored with 4 1/2 stars and a Top Pick from Romantic Times! They called it "Endearing, delightful and unforgettable." I'm BESIDE myself. Read the review here. Also, check out my diary for new babbling and photos.

03.01.05 They're forever, they're a girl's best friend, Lucy hangs out in the sky with them... and now you
can win one of your own, thanks to Gideon Cole and Lily Masters of TO LOVE A THIEF! Learn more here, and learn our picnic basket contest winner, too.

02.01.05 Your chance to vote for a Duke... THE RUNAWAY DUKE was voted a Desert Island Keeper at All ABout Romance! And if you're a fan of the book, you can vote for it—and me—in their 2004 Reader Poll, if you're so inclined. Preliminary results looked promising...I'm crossing my fingers!

02.01.05 A tisket, a tasket, win an ARC and a basket... the competition for last month's pocket watch prize was fierce, but we have a winner! We also, of course, have a new contest, involving a beautiful basket and an ARC of TO LOVE A THIEF, among other things (scented and/or edible). Learn more here.

01.27.05 Do you need a secret handshake to get in, or...? TO LOVE A THIEF will be a featured alternate in both the Rhapsody and Doubleday Book Clubs! (and no, you don't need a secret handshake to get into these particular clubs!)

01.25.05 My firstborn is making me proud!...THE RUNAWAY DUKE was nominated for Historical Romance of the Year (2004) in two different categories by the Historical Romance Club! Take a look at all the esteemed nominees. :) Winners will be announced March 23rd. Cross your fingers!

01.03.05 Did I really just type "o5?"... Happy New Year, kittens! Watch Lily and Gideon from TO LOVE A THIEF fall in love—and enter to win a groovy pocket watch at the same time! Also, learn who won the Byron contest with 98 (98!!!) rhyming words, and who our "guess the prize" pre-contest winner is.

01.03.05 I'm stunned, I tell you, stunned... THE RUNAWAY DUKE is nominated for a ROMANTIC TIMES Reviewer's Choice Award! DUKE is also
Book of the Month at the beautiful
Mystic Castle.

12.26.04 Tick, tick, tick...what's that sound? Why, just the sound of the clock running out on 2004, that's all. Let's hear it for 2005! And as promised, I've posted an excerpt from TO LOVE A THIEF! There's a clue to January's contest prize in the excerpt, too— and as a sort of pre-contest, I'll send a signed copy of THE RUNAWAY DUKE to anyone who correctly guesses the prize (and sends me a note with their guess) by January 1st. (note: January's official contest won't be posted until January 3).

12.16.04 Deck the halls, but not your in-laws... Hey, I honestly don't care whether you've been naughty or nice. There's life after Christmas! Check back here on December 26th for an excerpt of TO LOVE A THIEF, coming in April of 2005—and see if you can guess what the next very cool contest prize will be! (there's a hint in the excerpt).

11.23.04 Fa la la la la, etc. ...
Take a sneak-peek at my next book, TO LOVE A THIEF and preorder it if the spirit moves you; find out who won my last contest; enter a new (and, OK, decidedly silly) contest and...why are you still reading this?? Shouldn't you be out Christmas shopping?!? Isn't Christmas like...tomorrow?? (Just kidding. You can stop hyperventilating now).
read more>>

09.14.04 To infinity and beyond!...
THE RUNAWAY DUKE has already gone into a second printing!! I'm reeling with joy, shock, and vertigo, although I think the last has something to do with my summer cold. LOL! Also, name a horse in my new contest, read lovely new DUKE reviews, peek at my diary, and...
am I missing anything?
read more>>

08.02.04 DUKE makes the lists!...
THE RUNAWAY DUKE is officially out—
and it made the Waldenbooks Top 10
and Amazon.com's Bestselling Romance lists!! Also, read some wonderful new reviews. BOY, am I having fun with this whole author thing!
read more>>

07.12.04 HOLY TOP PICK...!! My first major review: Four and a half stars (the highest rating) for THE RUNAWAY DUKE and a K.I.S.S. award for Connor, DUKE's hero, from Romantic Times BOOKclub!! I can't feel my feet... I must be floating.
read more>>

07.12.04 Where's Julie? Here's my "tour" schedule, an ever-evolving list of places were I'll be signing books, talking, just being...come see me.
read more>>

06.23.04 What do Steve Martin and Vin Diesel have in common?... according to you guys, they're both HOT! I'm having so much fun with this contest that I've decided to extend the deadline to July 15th. Read the rules and submit your hottie today!
read more>>

06.01.04 To know, know, know me, is to...well, I don't know if it's necessarily to love me (somewhere my sister is laughing), but thanks to your contest questions, now you can decide for yourself! (Be kind.) We have a contest winner, too, and a new contest—who do you think is HOT?
read more>>

05.10.04 WOW! It's really a book!... The ARC's (Advance Reading Copies—I know: I didn't know what that meant, either, until a few months ago) for THE RUNAWAY DUKE have arrived! If you're a book reviewer or a book group member and you'd like to get your paws on one, click below.
read more>>

04.12.04 The trouble with highwaymen... read a new, longer excerpt from THE RUNAWAY DUKE.
read more>>

03.18.04 Julie Anne Long faints from joy!... My first ever review—an early one from Romantic TimesBOOKclub Magazine— calls THE RUNAWAY DUKE "Marvelous... impossible to put down...a dazzling debut...!"
read more>>
03.18.04 Speaking of public speaking... If you're in the SF Bay Area in April, join Julie and romance writers Candice Hern, Shelley Bates, Jennifer Skullestad and literary agent Elizabeth Pomada for a discussion on "Breaking In/ Breaking Out" of publishing.
read more>>
02.16.04 They threw fruit!... Read about Julie's first ever public speaking gig—as a participant on a romance writing panel at the First Annual San Francisco Writer's Conference (just kidding about the fruit!)
read more>>